For the IHGF European Professionnal Championships in Bressuire on June 10 and 11, the famous castle will host the best throwers, of course, but also the crème de la crème of French pipers and young dancers from Ireland and Scotland.
The spectators will also have the opportunity to listen to celtic rock music with the Booze Brothers and discover a sport from Southern France called Force basque
Definitely, the venue at the castle will be exceptionnal and diversified and if you enjoy Highland Games Bressuire will be on June 10 and 11 the place to be.
And it will not be a première because Bressuire and the Highland Games is quite a long story born 21 years ago.

Have more on 1996 - 2017 a Highland Games story
But this year the programme will be everywhere in the château as usual
3 competitions for the Heavies
- IHGF European Pro Championship with the best throwers of the moment
- IHGF European Pro Caber-tossing Championship
- UFOLEF French championship
And there will be some extras such as cork-throwing and cask over bar, two Bressuire special events
And the line-up has been carefully selected by Francis Brebner, the IHGF president: the ten throwers
With ten professionnal throwers from six European nations,it will be a very international venue with nearly as many flying colours as for the Worlds two years ago. (photo Marie-Claire GIRAUD).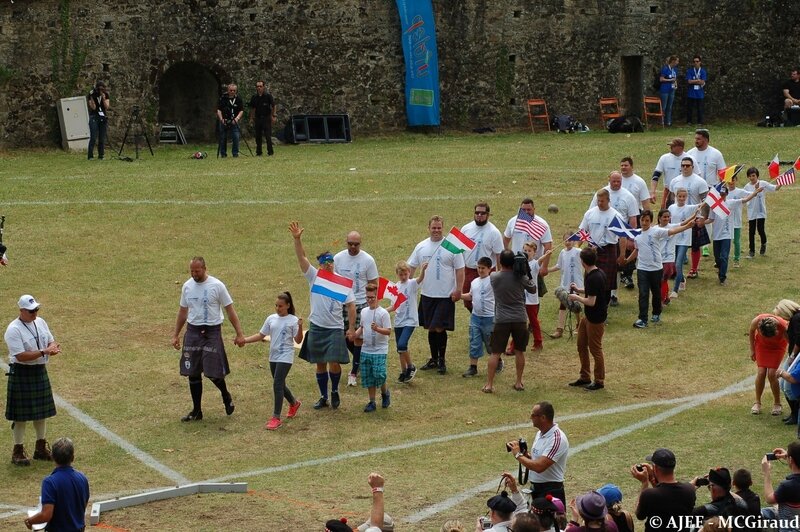 This year, a competition between seven French pipe-bands will take place at the Bressuire castle. The bands are quite popular and come from many different places in France.
- Piperade Pipeband from Biarritz
- Aquitaine Highlandersfrom Bordeaux
- Normandy Highland Pipeband
- Askoll Ha brug
- 92nd North Fox Pipeband
- 91st Gatinais Pipeband
- Paris & District Pipeband (photo)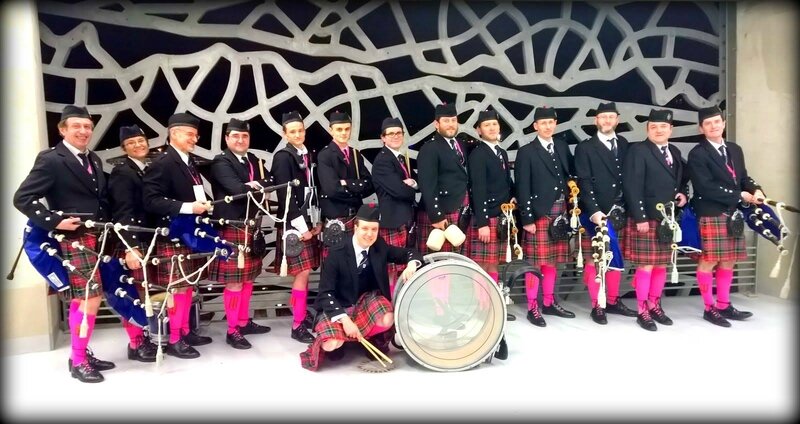 This band from Paris has just had the great honour to play "Flower of Scotland" during the national anthems of the rugby match between France and Scotland a few days ago.

Have more on "Flower of Scotland": rugby in Paris, Highland Games in Bressuire
Beauties at the castle

As usual visitors with more aesthetic leanings will just have to cross over into the village and let themselves be bewitched by the grace, charm and artistry of the Scottish and Irish dancers.
The young girls from Scoïl Rince Mohbi and from the Gordon School of Dancing in Montrose (photo Franck POUHET) will hop, skip and jump across the stage.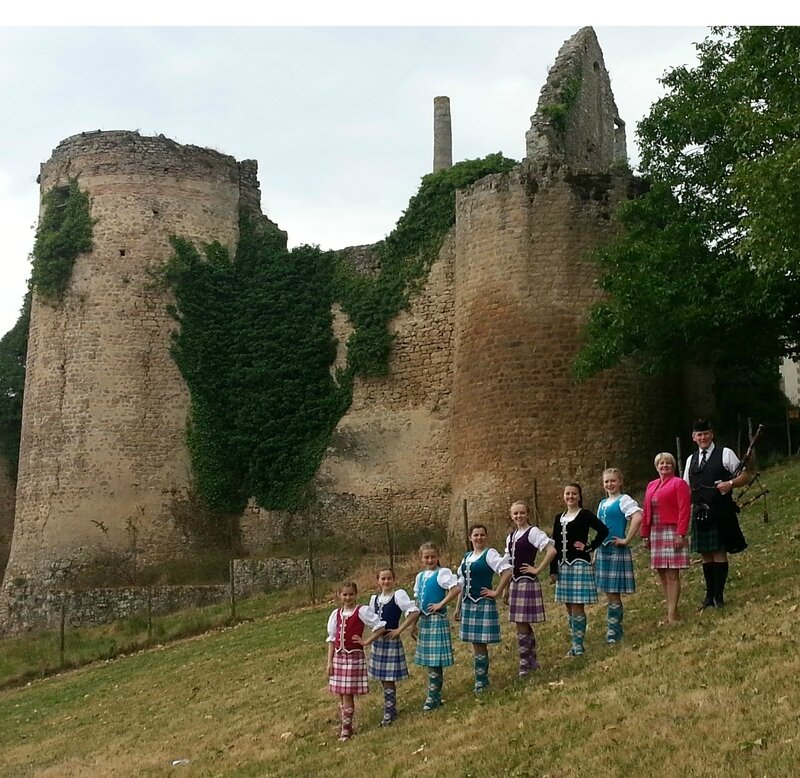 Booze brothers on stage

Celkilt, Soldat Louis and Red Hot Chili Pipers have all come to Bressuire for the Highland Games.

For the 2017 venue, the Booze brothers will be on stage and most of their fans just can't wait for this show.
So, cheers for the Booze brothers!
A show of Force basque

Force basque is the equivalent of Highland Games. It's a tradition in Southern France and their athletes just throw and carry whatever they find.

You may be sure it will be very spectacular...

And one of their essential events is soka. It just means "tug of war", one of the traditionnal competition in Highland Games.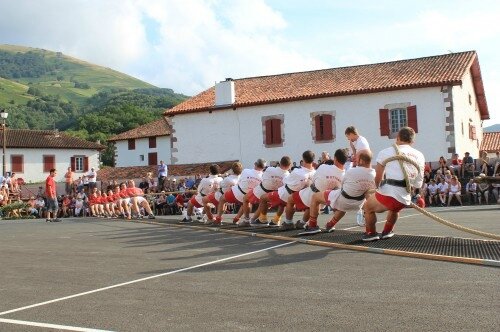 So, with such a programme, Bressuire will be the place to be on June 10 and 11.
You just can't miss it.
See you at the castle!
Alain CADU