ENGLISH VERSION (l'article en français à la suite)
According to tradition, Bressuire will not forget to honour Robert Burns, the poet.
And Scottish cooks will be in our city to prepare the famous haggis.

Be sure nobody will have the opportunity to sing with the Rolling Stones :"I can't get no haggisfaction"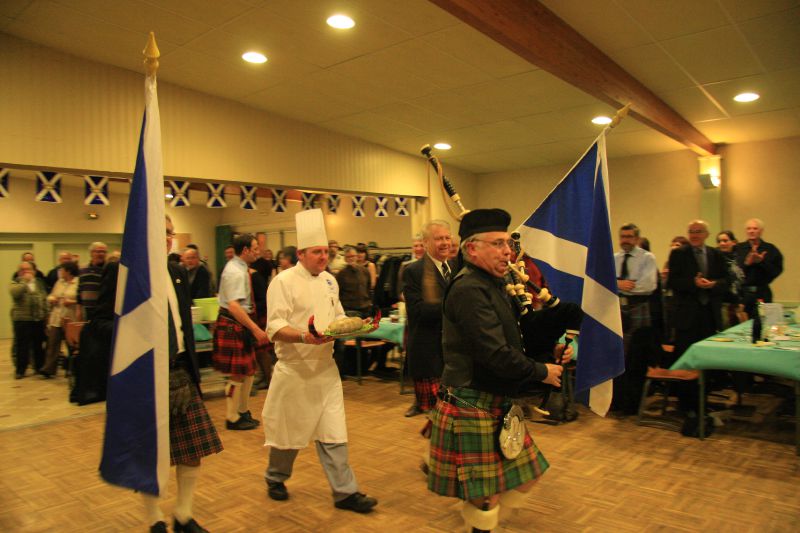 But thanks to Mary Pinet, everybody can have the opportunity to celebrate it in poetry
An Ode to Haggis by Mary PINET
As Scotland's favorite poet you are rightly remembered
A Red Red Rose, Tam O'Shanter
by you were engendered;
But little did you know that your fame would go on
And your name be kept alive long after you were gone
No inkling did you have that every two years
In the backwoods of France in the village hall of Terves,
Two hundred people would gather to celebrate your day
With haggis and whisky while bagpipes play
And so it was the other Saturday night
The traditional Burns Supper a big crowd did unite;
The meal began with Cock-a-Leekie soup
Adorned with a prune that made some faces droop!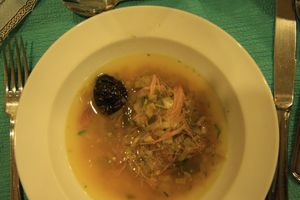 But then came the moment awaited by all
When the haggis was piped in all the way through the hall;
Gavin solemnly recited your Address to a Haggis
And it was then served to all with a helping of veggies.
Is it not amazing in a country such as France
Where gastronomic dishes daily life enhance
That haggis should have made such a massive breakthrough
Accompanied by of all things turnips and potato?
The meal was rounded off with a Scottish delight:
Cranachan it's called, and it's a bit of all right!
Raspberries, whipped cream, honey and oats
With a touch of whisky – it gets all my votes!
Without bagpipes no Burns Supper would be complete
And this year the organizers came up with a treat:
The Naoned and District Pipe Band no less
With our piper Jacques Dransard joining in in full dress

For slowly but surely over the years
The French have acquired outfits like their Scottish peers:
Kilts, socks and sporrans are now part of the scene,
No Burns Supper official would be seen wearing jeans!
In fact, so many kilts were swirling about
That Louis Fradin got his camera out;
The result is this medley of mysterious tartans
Now, who do they belong to? Don't be disheartened!
It's only a game and what really matters
Is that the people of Bressuire aren't quite as mad as hatters;
They merely enjoy this biennial fling
When they can eat, drink, be merry and dance and sing.
So thank you, Rabbie Burns, for all that you wrote,
And of

Address to a Haggis

we make special note;
But in our heart of hearts what we deem the most fine
Is that wonderful poem called

Auld Lang Syne

!
Thanks Mary for your Ode to Robert BURNS in English!
For more about the Burns Supper in French (Chronicles, videos, photos, links), just a click
1- I can't get no haggisfaction
2- Le haggis, coté cuisine
3- C'est parti, mon kikilt
5- Ode au haggis, Sonnet qu'un au revoir
If after that you feel like a drink, just a click on "Whisky and Poetry"
Alain -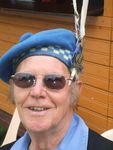 This made my day!
Now I feel like a wee dram o' whisky and some haggis. However I am working at the University of Texas for three months so there is little hope . Guess I will have to settle for a hamburger.
Best wishes,
David
D P Webster |
Information about Saturday's party

If you live in western France, it's still time to join the party
Date: Saturday January 25 at 8 p.m

Place: Salle des Fêtes Terves
Price: 16 euros

Information: 05 49 72 45 59 ou michel.bioteau@voila.fr